Jox™ Cold Pax
Use JoxTM
Cold Pax™

for Soothing Comfort
and to Reduce Inflammation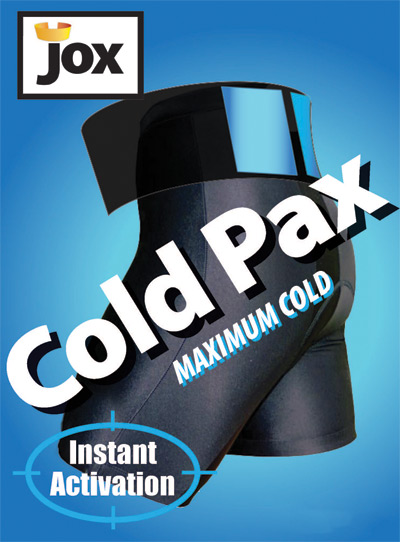 Soothing Comfort
After a day on the golf course or a long day of work, nothing will make your back feel better than icing it down with a Jox™Cold Pax™. Just drop a Cold Pax into the back of your Jox™ Core Support Shorts and you will feel the tension in your back disappear. Tightening your Core Support System will add compression to the Cold Pax™ and keep it right in place, allowing for maximal penetration of the soothing cold therapy.
Reduce Inflammation and Minor Aches and Pains
The application of cold therapy has been shown to slow the inflammation and swelling that can occur after physical activity. Back pain is usually associated with various types of inflammation, and reducing inflammation can help to reduce pain. Cold therapy helps to numb sore tissue and the numbing provided by a Jox™ Cold Pax™ can provide pain relief like a local anesthetic.
Cold Therapy Where You Need It
Using a Jox™ Cold Pax™ with Jox™ Athletic shorts helps to direct cold therapy exactly where you need it – the L4/L5 area of the spine. It's this area of the spine that experiences the most wear and tear during movement and activity which can lead to lower back pain. Unlike some flimsy products that constantly shift around, when you use a Jox Cold Pax™, it's guaranteed to stay in place where you need it. And there are no more wet clothes from dripping ice bags. A Jox Cold Pax™ is clean cold and an easy way to reduce inflammation and reduce minor aches and pains.