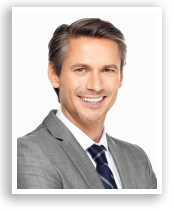 I just wanted to write to you and let you know that I am now a very happy person. You recently stopped by my office to deliver a pair of Jox Core Support Shorts for me and my business partner. They looked pretty cool; I chuckled a little and brought them home. As you may have guessed they sat on my dresser until this morning. I have been plagued with on and off back pain for quite a long time. I've been on pain meds, physical therapy, Chiropractor, pain management doctors, had injections in my lower back and even purchased the Back 2 Life lower back machine until this morning.
I opened your Jox box, laughed and put them on... But I feel great! I can't believe it! I automatically feel 95% better than before I put them on.
slipped the heat pack in the back pocket, and as I write this e mail to you I have NO PAIN! I just can't believe it. My wife says they're cute too!
Thanks again, and when you give a pair to someone to try tell them not to laugh, try 'em first and they will feel the difference. I was compelled to write just to let you know what a fine product you have.
Fond Regards, Ray Haller - Insurance Agent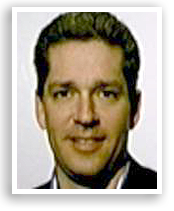 Thank you for getting me a pair of your Jox Core Support Shorts. I must admit I was skeptical at first only because I have tried everything from acupuncture to holistic medicine to try and relieve back pain from a tear in a disc. After thirty years playing golf and working the last twenty as a golf professional I have placed a great deal of stress on my lower back. This time last year I was almost unable to move around because the pain was so bad and certainly golf was out of the question. After an MRI and a steroid treatment I was then able to function a lot better and work comfortably. Presently my back has been a little better, I can play and work a twelve hour day with less discomfort, but more often than not, I feel the same pain emerging. When this occurs I know it is time to refrain from playing golf and get off my feet and rest.
Your product is great! It allows me to be on my feet all day and go out and play after work. Usually when I get home I am sore and feel discomfort. The two times I tried Jox Core Support Shorts I felt no pain after a typical day. I actually went home and did some yard work and played hoops with my kid. I believe the support combined with the heat was the key for me. Jox allowed me to make a better swing with confidence while protecting the problem area. Thanks again and sign me up as a customer.
Sincerely, Edward Ruiz - PGA member and teaching professional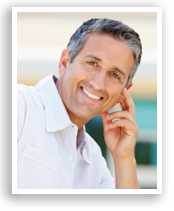 I want to inform you that I have recently been diagnosed with bulging disks in my lower back in L4 and L5. I have been under the care of a pain management doctor and an orthopedist for this condition. My pain level has subsided to some degree but I am not quite there yet.
I have had 3 opportunities to play golf in the last 3 weeks at various high end golf clubs that I did not want to miss out on. This is what prompted me to reach out to you for some information on the Jox Athletic product. You sent me one for myself and a few assorted sizes for my golf shop at Eisenhower Park to display.
The main purpose of this email is to inform you that I not only was able to play at all 3 of my golf invitations, but I played without any discomfort at all. The level of physical and mental support that Jox gave me allowed me to move athletically like I used to when we played at our highest levels. I was amazed at how good I felt after each round and how good I was able to hit all golf shots.
Since this experience I find myself recommending this product to all of my customers not to make a few dollars but to help people in a way that you have helped me.
Thank you for all. Doug Solow - PGA Pro at Eisenhower Golf Club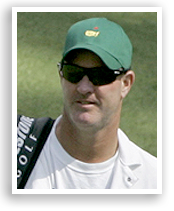 I just wanted to let you know how much I appreciate your Jox Core Support Shorts. Last year a friend of mine who is a PGA teaching pro introduced me to a gentleman named Jimmy Arsenault at the US Open where he was working at the Wellness Therapy Tent that is set up for the players and caddies. I've been a pro caddy on the PGA Tour for many years and my back acts up once in a while, especially when I'm carrying a bag. Jimmy explained to me that I would feel less fatigued while wearing Jox and that they would help me stay active longer with back and core support. He also said the hot and cold pax would reduce inflammation and pain while increasing flexibility. As you can imagine, I was skeptical of his claims but he gave me a complimentary pair to try out and asked me to get back to him with my honest evaluation.
I can honestly say that Jox Core Support Shorts are fantastic!!!! I've been wearing them whenever I caddy or play a round of golf myself and my back feels great. I now find I'm wearing them everyday for any activity. I'm also recommending them to all my friends, fellow caddies, and the players on the PGA Tour. Thanks for making such a wonderful and helpful product.
Joe LaCava, PGA Tour Caddy for Tiger Woods
Just wanted to let you know how great your JOX are. I have had a lower back issue for years and as I get older the frequency has increased. After receiving my JOX, I was only wearing them when going off for a long walk and playing pickle ball. Primarily to prevent a back episode. I was surprised at how comfortable they were and especially how much support they provided.
Last Sunday preparing to set up the Christmas tree I had a senior moment and attempted to lift and move our coffee table. I realized within seconds that my back didn't like the move. I immediately went to the ice and stretch treatment. The rest of the day I walked around bent over with back pain from muscle spasms. The next morning I put on my JOX with a JOX Hot Pax. I was pleasantly surprised at how much better my back felt. The heat lasted all day and I spent it running around shopping, without pain. The next day I did the same and today after 3 days I' m almost back to normal. Great Product!
Al Melanson
You never truly appreciate comfort until you have a back injury. Thanks to my lower back strain, I had pain with each step I took...and playing golf was certainly out of the question. Golf Jox was the answer. Your product has given me the ability to heat or cool my lower back as needed without stopping my daily activities. I'm now literally "wearing my treatment"! The extra support of Golf Jox has given me the confidence to tee it up without fear of further injury. Thanks to Golf Jox, I'm back on the course!
Brian A. Crowell, PGA
After suffering from back issues for 15 years, I was approached by one of my members about a new product. I said I would try anything to improve my lower back problems. He asked me to try Golf Jox! Well after 30 minutes of wearing it, my back felt 20 years younger. It helped me immensely while teaching my members for hours at a time and most importantly, Jox helped me enjoy golf again! I loved the product so much, I asked to be a part of his team and now act as national sales manager.
Doug Mauch, PGA Golf Professional
Just wanted to let you know that your shorts are amazing. It has allowed me to golf this summer!!. I just ordered another pair and also ordered a pair for my brother. I have alos referred your product to many of my fellow golfers!!!! Once again thanks!
Mitch Berard
The JOX product is SUPER!!!
- Mr. Stimpfel
I have three members wearing JOX and they are thrilled with the product.
Brian Crowell - PGA
By the way, your product is AMAZING. It makes golf a pleasurable experience again!
Micheal Newman